Our business developers are experienced in developing healthy business propositions and taking innovations to market. With a proper value proposition and approach-to-market, the success rate is maximized. As an example, the HalloZorg platform (described below) resulted from EU research projects, and is now commercially used by care organizations in The Netherlands.
Caregiving is teamwork. Existing digital tools emphasize communication, coordination and alarming. The digital platform HalloZorg approaches caregiving as a social activity, and brings together online collaboration, sensor awareness, and multichannel communication. HalloZorg truly engages caretakers and their caregivers.
Many care organizations use digital tools to share information, coordinate activities, and respond to incidents. The number of active users is dramatically low. Organizations struggle: How to engage patients and their informal caregivers in the day-to-day care collaboration process, and how to make available the multitude of solutions to a user group that is not eager to adopt digital solutions?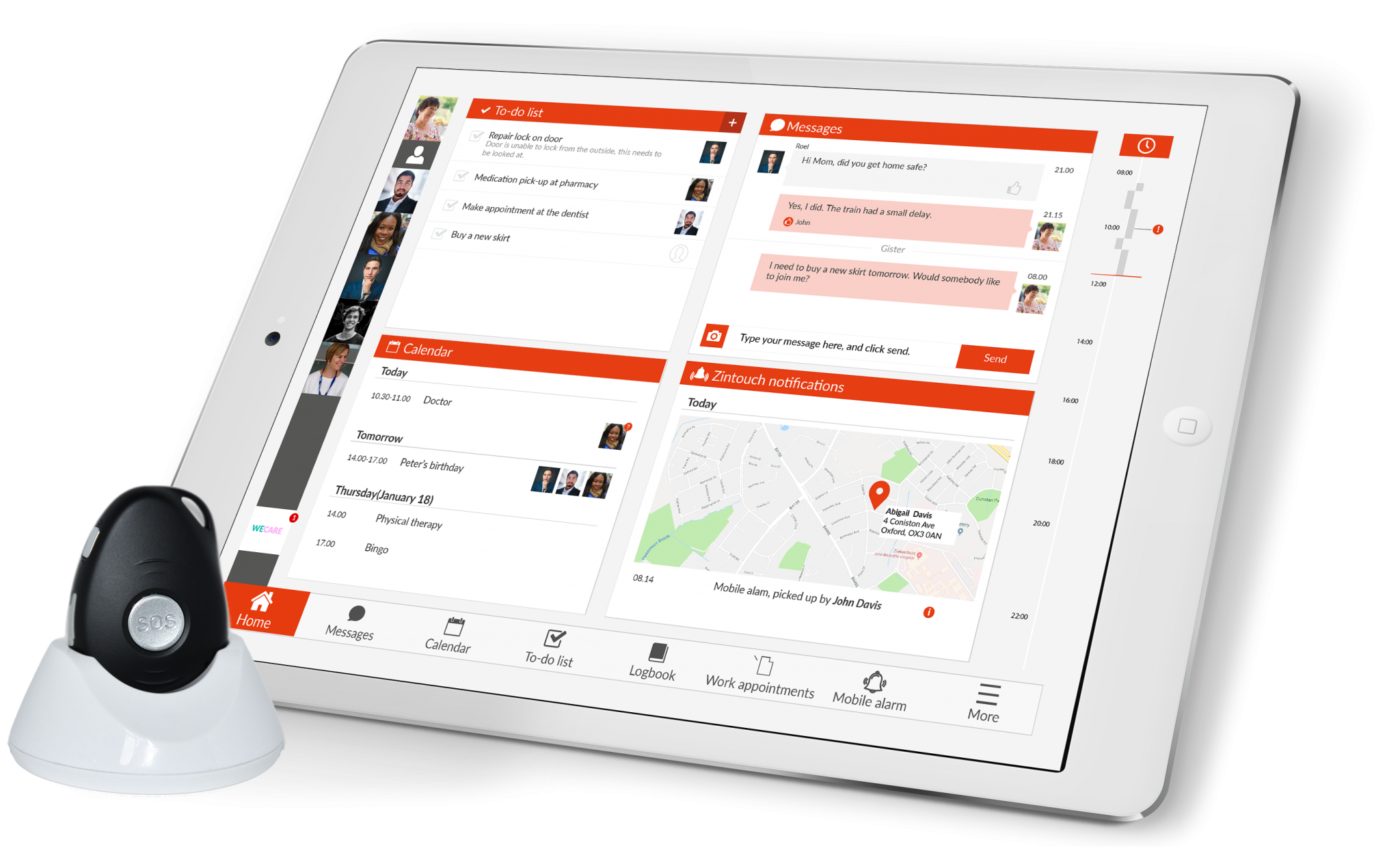 HalloZorg combines the best of Google Calendar, WhatsApp and Facebook in a secure environment. With ConnectedCare, patients and their caregivers communicate and coordinate together. With optional modules (1) sensor awareness, (2) electronic lock, (3) medication awareness and (4) mobile alarms, ConnectedCare provides a one-stop-shop that addresses a wide range of needs.
Like to know more?
Get in touch with: Harold van de Vijver, h.devijver@connectedcare.nl.
Website: www.hallozorg.nl