AAL: MedGUIDE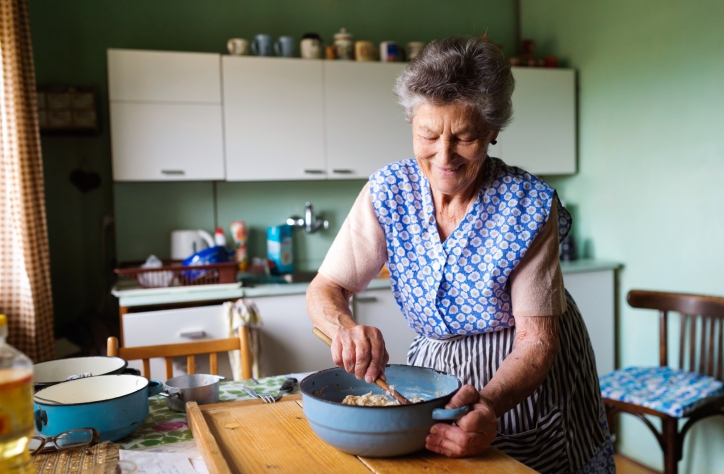 The MedGUIDE project aims to improve the quality of life of elders, support the network of informal caregivers, and to prevent reduction in the medication self-management capabilities of the elderly patients, all in order to prolong independent living.
MedGUIDE created an ecosystem of smart medication dispensers, home sensors and digital platforms that support the specific needs of the platform users through smart pill boxes and social networking. Machine learning translates reports, daily activities and observations into relevant alerts on medication adherence and potentially harmful side-effects both through self-reporting and sensor data collection in the home of the seniors with dementia.
In result, MedGUIDE is able to provide insight in the actual needs of elders with dementia (based on the combined input from the patient, the network of informal caregivers, and contextual data from IoT devices), the patients' actual medication use, side effects and adherence, as well as to provide support for improving the care and medication adherence through direct reminders and personalised road maps leveraging the network of informal caregivers.
MedGUIDE was successfully completed March 2020. The consortium succeeded very well in co-creating the MedGUIDE system with their end-users and in releasing an entirely working system, ready to be engineered prior to its commercialisation. As mentioned by the reviewers: "  The envisaged and expected outcomes and impact have been very well achieved in terms of end-users' involvement in all the project phases to concretely co-create the MedGUIDE solution, technological and services implementation and delivery, IPRs, ethical aspects, exploitation and business tasks, dissemination and promotional dedicated activities."The MedGUIDE team is please with the review results and with the project as a whole.
The Dutch partners of the consortium have recently started a national co-funded project with a project  focused on performing a feasibility study of the polypharmacy and self-report MedGUIDE services with a broader group of end-users at national level, and to carry out a correlated validation study in close collaboration with the largest Dutch pharmacy chain.
Project partners: ConnectedCare (project coordinator), Karde (NO), Vigisense (CH), Hogeschool Utrecht (NL), Instituut Verantwoord Medicijngebruik (NL), Technical University of Cluj-Napoca (RO), Materia Group – AgeCare (CY).
The MedGUIDE project is co-funded by the AAL Joint Program and national funding agencies in The Netherlands, Norway, Switzerland, Romania and Cyprus.