AlzheimerCareTrainer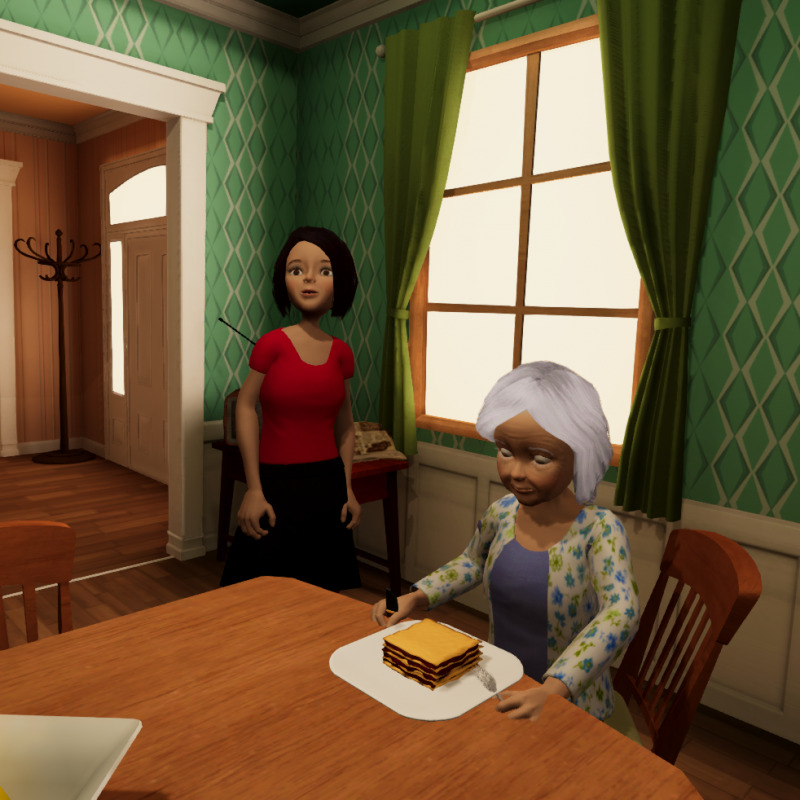 Problem
As a healthcare professional or informal caregiver, how can you properly deal with the changing behavior of people with Alzheimer's? And how do you know what the person with Alzheimer's needs?
Purpose
To answer these questions, the AlzheimerCareTrainer (ACT) has been developed. This is a 'serious game' that helps you through personalized simulation to support people with Alzheimer's in daily situations.
Product
With the game you experience various (difficult) situations that you can also encounter in practice. The ACT helps you to find appropriate strategies to deal with different types of behavior. You can also share experiences with other professionals or informal caregivers via the platform.
People
The ACT was developed within the European AAL project Postchard. Vilans, the University of Twente, ConnectedCare, the University of Geneva and Alzheimer Nederland, among others, work together on this. We are in the transition from a "project" to a "product". We would like to get in touch with software entrepreneurs, colleges (nursing training) and investors.